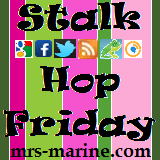 Stalk Hop Friday! 6 ways to link up, yo! Just click on this button here, and follow the rules!
"In Hawaii, Aloha Friday a day of rest. So we're doin' the same. On Fridays we're taking it easy on posting. Therefore, our hostess is asking a simple question for you to answer; nothing that requires a lengthy response.If you'd like to participate, just post your own question on your blog and leave your link at the very friendly place of Islandlife808.com. Don't forget to visit the other participants! It's a great way to make new bloggy friends and find new followers!
My question is: What do you look for in a song?
I personally like slow moving love songs, but if I'm feeling up Jazz is my favorite.
This is me and my second wife Ellen in 1967
A friend told me about Alicia's "Friday Photo Flashback" and I thought I'd join in this week. So dig out the photo albums and put your scanner to good use! Don't forget to link up so we can all visit and comment on each others blogs!
Thank you for stopping by, and I hope you follow.
Have a wonderful weekend !