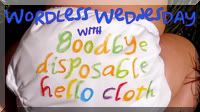 Happy Wordless Wednesday

is a great day to post a picture that "speaks" for itself, no words needed! I've found a new home for Wednesday, and I blog-hop all day long looking at great pics & blogs, finding new friends! How about you?
My Christmas Tree
Not a very good picture, but I wanted to share. I just plugged er' in! My Christmas Season has officially started.
Sill very busy at work, and trying to get my new CD on the road to stardom! I'll have a new video for you soon. Stay tuned! Thanks for stopping & I'll get back at all the comment leavers ASAP! Have a great day my friends!