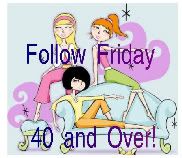 Are you a blogger over 40? I surely am, but not older just wiser! lol
Please join in the fun over at Java's place, and get to know your fellow bloggers at
Never Growing Old
!!
This is my first time, so I'm going to follow everybody, and I hope you return the love.
"In Hawaii, Aloha Friday a day of rest. So we're doin' the same. On Fridays we're taking it easy on posting. Therefore, our hostess is asking a simple question for you to answer; nothing that requires a lengthy response.If you'd like to participate, just post your own question on your blog and leave your link at the very friendly place of Islandlife808.com. Don't forget to visit the other participants! It's a great way to make new bloggy friends and find new followers!
My question is: Do you like to dress up?
I love to get all dressed up when I have somewhere to go like a wedding or on a gig.
Now these are not mine, but I was in a store the other day and I took some pictures of some antiques I'd like to share with you. I hope you enjoy them as much as I did checking them out.
Me on my Talk radio show 2009
A friend told me about Alicia's "Friday Photo Flashback" and I thought I'd join in this week. So dig out the photo albums and put your scanner to good use! Don't forget to link up so we can all visit and comment on each others blogs!
Thank you for stopping by, and I hope you follow.
Have a wonderful weekend !