"In Hawaii, Aloha Friday a day of rest. So we're doin' the same. On Fridays we're taking it easy on posting. Therefore, our hostess is asking a simple question for you to answer; nothing that requires a lengthy response.If you'd like to participate, just post your own question on your blog and leave your link at the very friendly place of Islandlife808.com. Don't forget to visit the other participants! It's a great way to make new bloggy friends and find new followers!
My question is: Last week I asked what was your first job. Now, let's elaborate a little on it. What was it, did you like it, how long did it last & can you remember the next one?


I did deliver papers for other guys who had routes and I filled in when they went on vacation. rest of the time I was a Caddy at a very old money country club. Would you believe I used to caddy for the wife of the guy who owned the Caddie Dealership and the wife of the guy who owned the Lincoln dealership. They played together every Tuesday. I hitch hiked to the club in the morning but they bought me lunch and drove me the 18 miles back to my house.
And your point is...?
I took this pic a while back not sure how long ago, but I know it's been quite a few years. I just added the caption.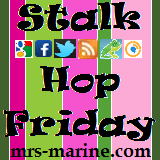 Thank you for stopping by, and I hope you follow.
Have a wonderful weekend!